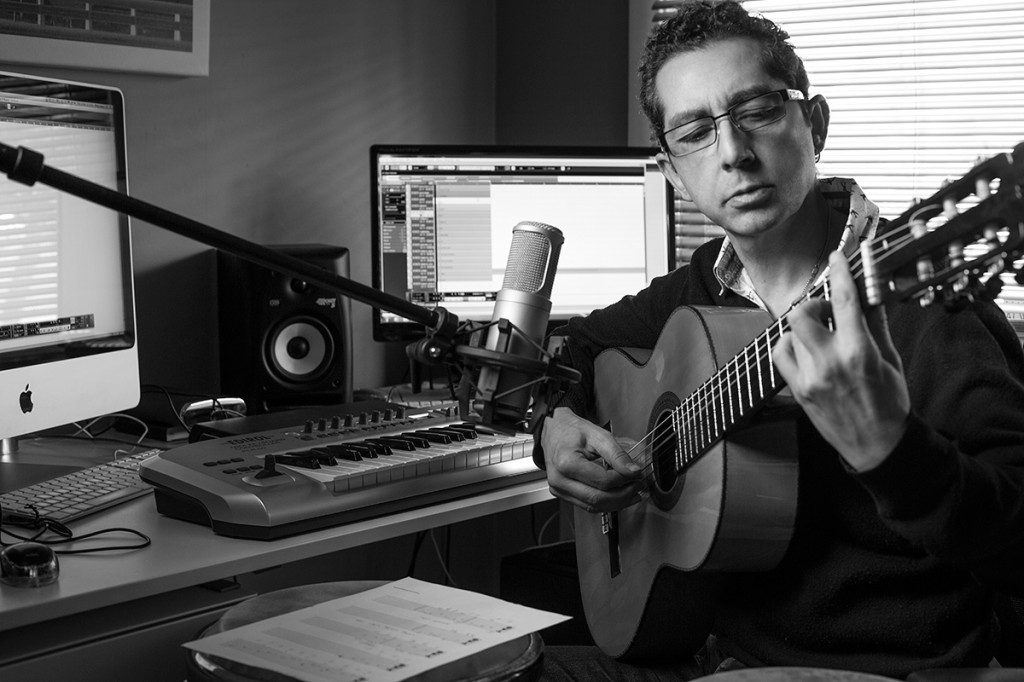 José León
José's extensive experience and success as a professional performer on an international level embraces work as an accomplished Flamenco guitarist, Latin vocalist, Rock/Funk guitarist and Soul/R&B singer having led groups for many years. His mastery of these forms endows his compositions with an exceptional richness and broad appeal.
Born in London to Spanish and Indian parents he benefits from – and makes superb use of – his lifelong exposure to diverse musical and cultural influences making him perfectly placed to write for any film genre, TV production or advert.
A bilingual artist, he composes and performs in flawless Spanish and English; he also has an excellent command of Italian and French which he includes in his linguistic repertoire. With vocals and themes that express the gamut of human emotions he conjures atmosphere and nuance with flair.
His years collaborating with artists from every continent including Europe, Latin America, the U.S.A. and Africa give him a grounded grasp of rhythms, textures, location, and instrumentation while his unique understanding of musical elements comes from a rare and distinctive education: experimenting, perfecting and individualising
José has a proven ability to bring an authentic character and trusted delivery to film and television productions. A polished and adept professional musician and composer, José is well-versed in the protocol of media placements and production deadlines.
Accomplished, versatile, sure of his craft, his capabilities and profound wealth of knowledge give his work a rarely found quality making it not just merely convincing but inspired and wholly authentic.
Text © WORDSWITCH